Cream Cheese Pound Cake.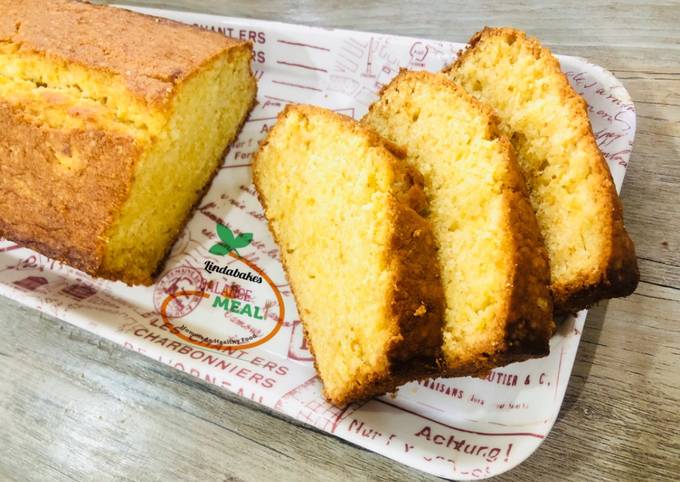 You can cook Cream Cheese Pound Cake using 10 ingredients and 6 steps. Here is how you cook it.
Ingredients of Cream Cheese Pound Cake
You need 200 g of all-purpose flour.
You need 170 g of soft butter.
Prepare 113 g of cream cheese (room temperature).
Prepare 170 g of sugar.
You need 3 of larges eggs(room temperature).
You need 1/2 tsp of baking powder.
It's 1/8 tsp of baking soda.
Prepare 1/4 tsp of salt.
It's 1 tsp of vanilla extract.
You need of Zest of one orange.
Cream Cheese Pound Cake step by step
Preheat oven to 165°C (330°F), place oven rack in center of oven. Butter & flour (21cm-23cm) loaf pan.
In a large bowl, sift together the flour, baking powder, baking soda, and salt..
Mix sugar with zest (10 minutes) to enhance the flavor..
In the bowl of standing mixer, beat the butter and cream cheese until smooth. Gradually add the sugar, scraping down the sides of the bowl as needed. Add the vanilla, the eggs, one at a time, mixing well after each addition. Scrape down the sides of the bowl as needed. Add the flour mixture, in three additions, and mix just until incorporated. Pour the batter into the prepared pan and smooth the top..
Bake for about 55 minutes until the cake is golden brown and a toothpick inserted in the center comes out clean..
Remove the cake from the oven and place on a wire rack to cool..