Sour Milk Biscuits FUSF.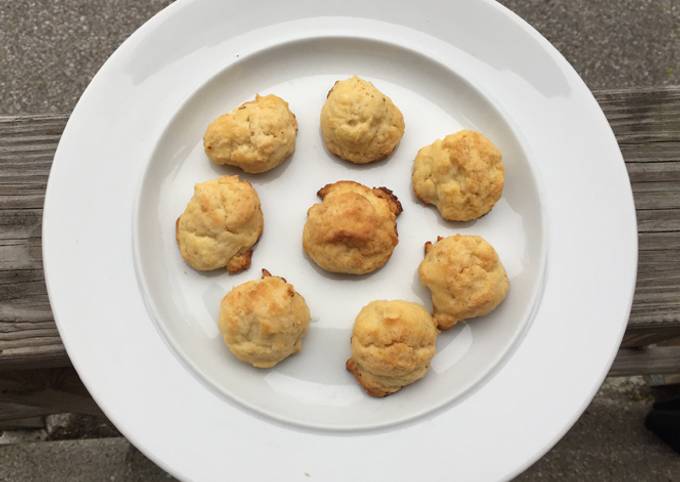 You can cook Sour Milk Biscuits FUSF using 9 ingredients and 10 steps. Here is how you cook that.
Ingredients of Sour Milk Biscuits FUSF
It's 2 cups of all-purpose flour, plus more for dusting.
Prepare 2 tablespoons of baking powder.
Prepare 1 tsp of baking soda.
It's 1 tbsp of sugar.
You need 1 teaspoon of salt.
Prepare 2 1/2 tablespoons of cold, unsalted butter.
It's 2 1/2 tablespoons of cold lard.
Prepare 1 cup of buttermilk.
It's to taste of salt and sugar.
Sour Milk Biscuits FUSF instructions
Preheat oven to 425º..
If not using real buttermilk, add 1 tbsp lemon juice to 1 cup whole milk..
Combine dry ingredients in mixing bowl..
Cut butter and lard to 1/4" slices, add to flour mixture. Using just the tips of your fingers, squeeze the pieces until pea size..
Pour in 3/4 buttermilk, combine with spatula or flexible bench scraper until mixed together..
Place dough on lightly floured working surface. Loosely form a rectangle, straightening all 4 sides with a metal bench scraper..
Roll with pin to 12×9". Sprinkle lightly with salt and sugar. Fold over like a letter. Lift with metal bench scraper, scrape surface, lightly coat surface with flour again..
Turning over, roll again with pin to 12×9". Use a larger biscuit cutter for 6, a smaller cutter for 12. Place on baking sheet with silpat or parchment. Sprinkle again with salt and sugar. Cover, let rest for 30 minutes..
Bake for 7 minutes, rotate. Bake for another 3-5 minutes until golden brown on top..
Add extras..